Ramified microglia
Stylized jewelry designs based on the intricate morphology displayed by the cells of the nervous system: neurons, astrocytes, oligodendrocytes, ependymocytes and microglia.

This is the place where you will find the original gift you are looking for.

Necklaces, earrings, bracelets, rings, pendants and brooches in sterling silver or gold.

Choose the jewel and metal that best suits your style.

Original designs that can not be found anywhere else.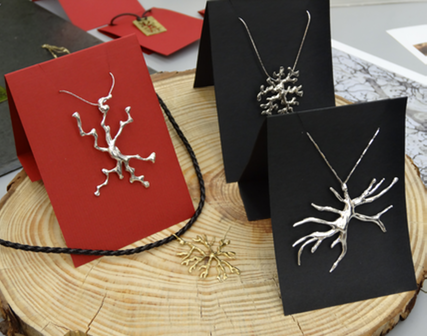 Ramified microglia and astrocytes in silver and gold